Join us for a unique and delicious experience
in beautiful Avila Beach.
At CUVÉE a great experience starts with the freshest ingredients available. Our team of professionals are passionate about pleasing and only serving the very best of what nature's gifts have to offer. Avila Beach is easily California's greatest getaway. Close, convenient and economical — yet a world apart. 
Treat your senses to an experience they won't forget. Cuvée's inventive food and beverage menu borrows from several regions of Italy, France and Spain to share in the diversity of California's Central Coast cuisine.

We pride ourselves on using the freshest local ingredients in our diverse and wholesome menus. We'll help you pair your meal with delicious bubbles, beer and wine.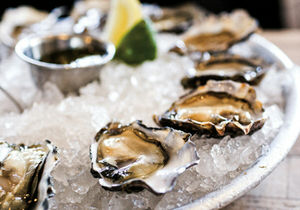 TREAT YOUR SENSES TO A NIGHT OUT