McMac Customer Testimonials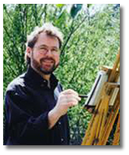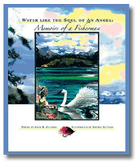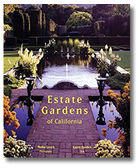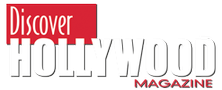 Working with Crystal and Patrick at McMac Publications has made my job easier.
Their ability to manage projects allows me to hand my projects to them and not worry about a thing. I know that deadlines will be met and quality will be top-notch and consistent. I also know that I will receive excellent customer service. They have been willing to help troubleshoot in-house graphic design issues and are willing to go the extra mile to see a job to completion. Thank you, Crystal and Patrick, for your enthusiasm and dedication and for making my job easier. 
Jill Norton Marketing Manager
Rain Bird Ag Products 
McMac did all the prepress/production for my book, Pasadena Sketchbook. They were key to the success of this publication. Not only are they top rate and state-of- the-art professional, they are also extremely nice people and easy to work with. The word "no" is not in their vocabulary, unless it used in the phrase "no problem". My only complaint? They made my artwork look better in the book than it does in real life! In spite of that, they are hard at work on my next project. 
They are the best!
Joseph Stoddard Artist 
"I have been fortunate to have worked with McMac for over 20 years. We have teamed up for numerous projects together. Their services have always been professional, courteous and timely. In a time-conscience industry, they have always gone the extra mile to ensure that we always hit our deadlines. I look forward to more good years of business and friendship with Patrick and Crystal." Everett Evleth Los Angeles Business Forms What I love about McMAC is their willingness to apply their expertise to not just delivering a service but finding solutions to your problems. Whether making a sub-par image look clean and clear, finding an archived photo on short notice or giving you options on enlarging a piece of art to movie poster size, they are always pleasant as well as professional. They are the "go to" guys for design, layout and pre-press. 
Linda Chiavaroli
Director of Communications Los Angeles County Arts Commission 
McMac has been an invaluable partner with The McNeil Group. They are a wealth of knowledgeable about the entire pre-press and printing process—as well as incomparable Photoshop pros! Every time I work with them I learn something new. Their perfectionism and professionalism help my projects look their very best! 
Hilde McNeil
The McNeil Group 
Crystal and Patrick McCoppin have shown magnificent and grand care for our project. Their enthusiasm has been such a boon. Their bookmaking skills are impeccable. This book has been so fully supported by McMac, our work has been able to remain sensitive and fun. Pleasurable and pleasures are the terms that come to mind when working with this fine team of creators. They make wonderful books because of their warmest attitudes and perfect attention to details.
Working with this team is an elegant experience, one filled with grace. 
Sheryl Getman
Howling Loon Press 
I have used the services of McMac for many years and enjoy our professional association. Crystal and Patrick are always cordial, prompt with all assignments, willing to alter their schedule if I ask them to do a project on short notice, honest and reliable.
I value our association and look forward to working together in the future.
 Karen Dardick Writer 
Pat & Crystal, Just wanted to drop you a note saying how I enjoyed working with you on our City of Duarte project. I appreciate your attention to detail and getting back to me in a timely manner. It's great being able to hand over my files and information to you knowing it's in good hands allowing me to concentrate on other work. 
I look forward to working with you both again soon. Continued success, 
Mark Wood
Mark Wood Design Office 
I have worked with Crystal and Patrick for about five years now with excellent results. They consistently meet deadlines and perform with high accuracy. Phone calls are returned promptly, and I always know where the project stands.
It is a pleasure to work with such a reliable group. I really appreciate their work. 
Dave Laybourn
Project Manager Rain Bird Landscape Division 
We are huge fans of McMac Publications. What we appreciate most about working with them, is that they are a "perfect vendor" for us. They take on an ownership of our projects as if they were solely responsible for its success. They make suggestions that result in a higher quality project. They have produced and delivered our projects resulting in a savings of time and money. Whenever we get a project back from McMac, we know that after the final sign-off, the job will be ready to go. This is crucial for deadline sensitive publications like ours. We couldn't be in better hands than McMac. 
Gurumantra Khalsa
Publisher Nutrition News
"PaceSetter Printing has been working with McMac for at least 16 years; nearly as long as there has been a PaceSetter Printing. Over the years they have become personal friends and have always been reliable and professional business associates. I particularly enjoy working with them because of their "Computer Knowledge". Their files are always formatted properly and they work." 
William A. Ellington
Owner, PaceSetter Printing 
I consider McMac an integral part of my team. The folks at McMac really care. They always go above and beyond to insure a quality product is delivered on time and on budget. Bottom line: McMac and their staff makes me and Discover Hollywood Magazine look good. 
Nyla Arslanian
Editor, Discover Hollywood Magazine